Holy Basil, Batman!
Posted by Adam Gray on
 We've been turning some of our friends on to Tulsi (Holy Basil) and got this excited email back from our neighbor, Patsy King ...
Holy Basil.  Holy Smoke!!  This is really good.

The Holy Basil really is good.  The more I drank it, the more I liked it.  It's very smooth with a velvety texture and not bitter at all.  I liked it more the longer I drank it because once it cooled off,  I could tell how smooth it is.  I think I'll like it better iced.  I'll try it and let you know. 
Thanks Patsy!  I couldn't have said it better myself.  Patsy is specifically referring to our organic green-leaf Tulsi.
The photo below is of Nashville's iconic Batman Building (the AT&T Building).  This photo, courtesy of Photobucket, shows Batman peeking over the honky-tonks on lower Broadway.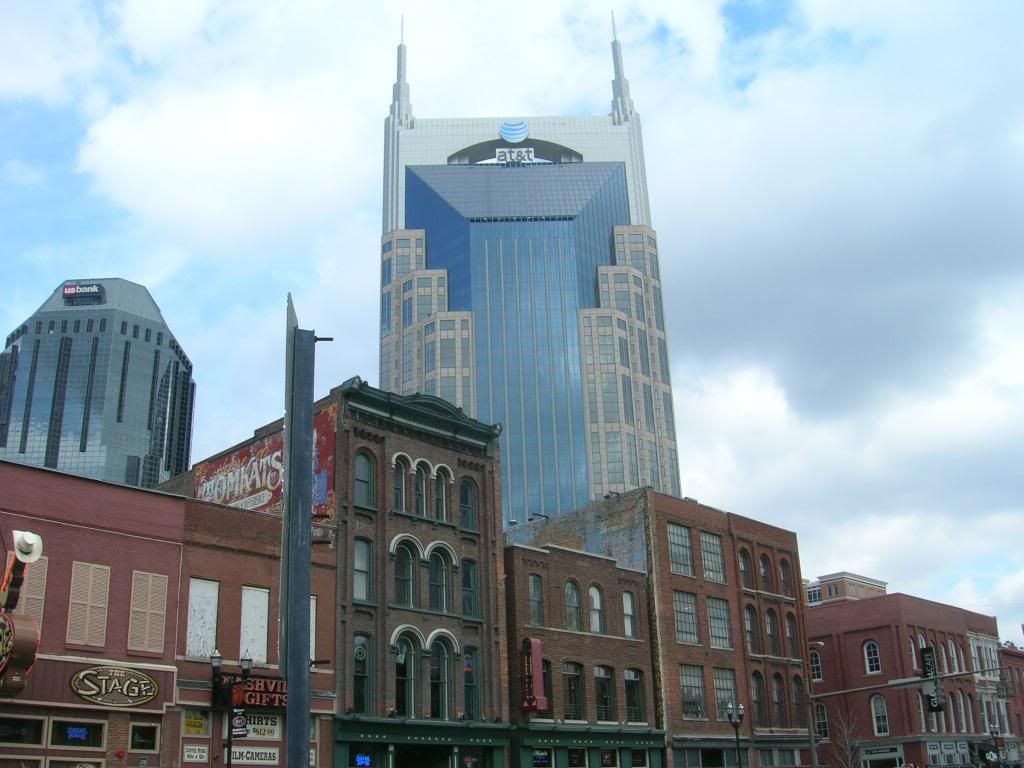 ---
Share this post
---
---
---