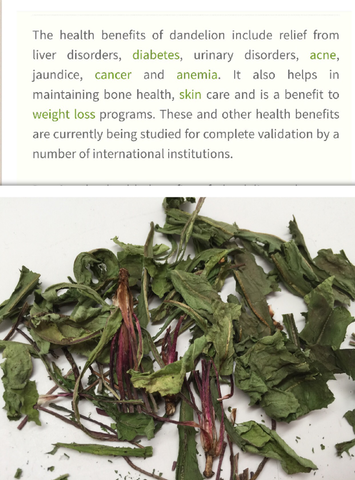 Herbal- Dandenlion leaves
Dandenlion from USA
Dandenlion is popular famous for use as fresh leave can eat like veggies.
Dry leaves use making tea, can drink it by itself or mix all Black, Oolong, Green or white tea.
It is little bitter taste and use for many research.
pleae check Google search for the benefit help you understand better about Dandenlion.
---
We Also Recommend