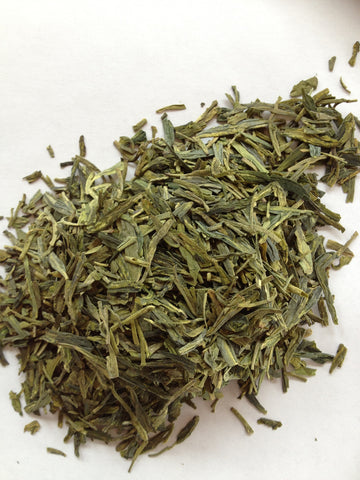 Green -Dragon Well Green Tea-G40
Dragon Well tea is refreshingly smooth, sweet and delicate, among the very best of Chinese greens. Legendary tea from the Zhejiang province is entirely handmade producing flat jade-green leaves leading to a mellow-sweet tea with chestnut undertones. The mellow flavor of the Dragon Well keeps it from turning bitter like black tea even if it's over-steeped. Dragon Well is dried under a wood-fired wok; this kills enzyme activity and removes the green, grassy taste. The taste is fresh with a floral aroma and the aftertaste is invigorating. 
The key make this tea taste good, 208 plus degree water, steep for 5-10second. use the clear glass or clear Gaiwan.
High Recommend green tea.
---
We Also Recommend